John Coolican
Having been born in Sydney, John grew up in Bourke. For his high school studies, John attended St Ignatius College, Riverview as a boarder where his love of sport was developed and nourished.
After gaining his Bachelor of Dental Surgery at the University of Sydney in 1979, John worked in general practice in Gladesville, Ashfield and then Wollongong. In his spare time, he played Rugby for Australia and toured Argentina, New Zealand, France and Fiji with the Wallabies.
In 1985 he went to New Zealand for postgraduate studies in orthodontics at the University of Otago and gained his Master of Dental Surgery in 1987. The following year John joined Dick Abbott in practice at Chatswood and when Dick retired in 2002, John took over the practice. In 1989 he became a Fellow of the Royal Australasian College of Dental Surgeons.
John has been a Clinical Tutor (postgraduate orthodontics students) at Westmead Hospital and was on the Executive Committee which organised the 7th International Orthodontic Congress in Sydney in 2010. For relaxation John plays golf and runs half and full marathons to burn off surplus energy. Kayaking and mountain bike riding also helps keep the fitness levels up.
John and his wife Colleen live in Pymble and have four children. He still manages to be involved with rugby and is President of the NSW Rugby Union.

Derek Allan
Derek grew up in Chatswood.  He attended St Aloysius' College and then completed his Bachelor of Dental Surgery degree at the University of Sydney with Honours in 2003, having been awarded a Distinguished Undergraduate Scholarship.
For three years he worked as a general dentist in Tamworth. He values the experience he gained while contributing his dental expertise in Nepal, Vanuatu, Walgett and Alice Springs. Through volunteering he has enjoyed assisting people from all walks of life. Whilst working in Tamworth he enhanced his dental education by attending conferences, study groups, and completing the Primary Examination for Fellowship of the Royal Australasian College of Dental Surgeons.
Having always been keenly interested in orthodontics he completed his specialist training at the University of Melbourne. Derek holds Membership in Orthodontics with the Royal College of Surgeons of Edinburgh as well as the Australian Society of Orthodontists.
Derek has a calm, friendly nature. He is very approachable and happy to answer any concerns regarding your orthodontic treatment.
He is interested in art and enjoys all sports. Having played cricket, ultimate Frisbee and touch football he now stays fit by running marathons and playing social soccer.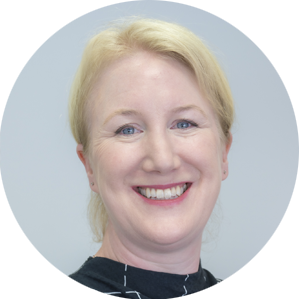 Ruth Fairhurst
Ruth was born in the North-West of England. She attended Merchant Taylors School for Girls in Crosby. She chose to study dentistry and gained a Bachelor of Dental Surgery (BDS) from the University of Sheffield in 2002.
Following this, Ruth completed her vocational training year working as a general dentist. She soon began studying again and became a Member of the Faculty of Dental Surgeons (MFDS) of the Royal College of Surgeons of England in 2006. While studying for this qualification, she gained experience in paediatric dentistry, special needs dentistry and treatment under sedation and general anaesthesia.
After this, Ruth wanted to expand her experience further and worked as a Senior House Officer in the oral and maxillofacial surgery department at the prestigious John Radcliffe Hospital in Oxford.
Ruth had always longed to see Australia, so her next move was to Sydney along with her partner. In 2007, she worked for the University of Sydney and was a clinical tutor and examiner for undergraduate dental students. She combined this with travelling around Australia and then a world trip. This was an amazing year, and the plan had been to settle back in England after the big trip overseas. On returning, Ruth worked at Bristol Dental Hospital in paediatric dentistry. This post ignited her interest in orthodontics, for which she applied and began studying at the University of Sheffield the following year.
For her Master of Clinical Dentistry in Orthodontics, Ruth's research was entitled 'The Prevalence of Sleep Disordered Breathing in Children with Malocclussion'. Ruth was invited to present her research at the British Orthodontic Conference.
She gained her MOrth from the Royal College of Surgeons of Edinburgh in 2012, in addition to Membership of the Royal Australasian College of Surgeons (MRACDS) in the specialist stream of Orthodontics, also in 2012. During her orthodontic studies, Ruth and her partner agreed that Sydney was the place for them. They missed the beautiful harbour and blue skies.
Ruth worked for one year in specialist orthodontic practice in the UK and, in 2013, they married and moved to Sydney. Ruth has since worked as a Staff Specialist in Orthodontics at Westmead Hospital. In this role, she has treated many complex and multidisciplinary orthodontic cases.
She now has three little Aussie children: two girls and the youngest a boy. They love enjoying the outdoor lifestyle in Sydney – beaches, bushwalks and barbeques. In her spare time, Ruth enjoys yoga, cooking and baking.